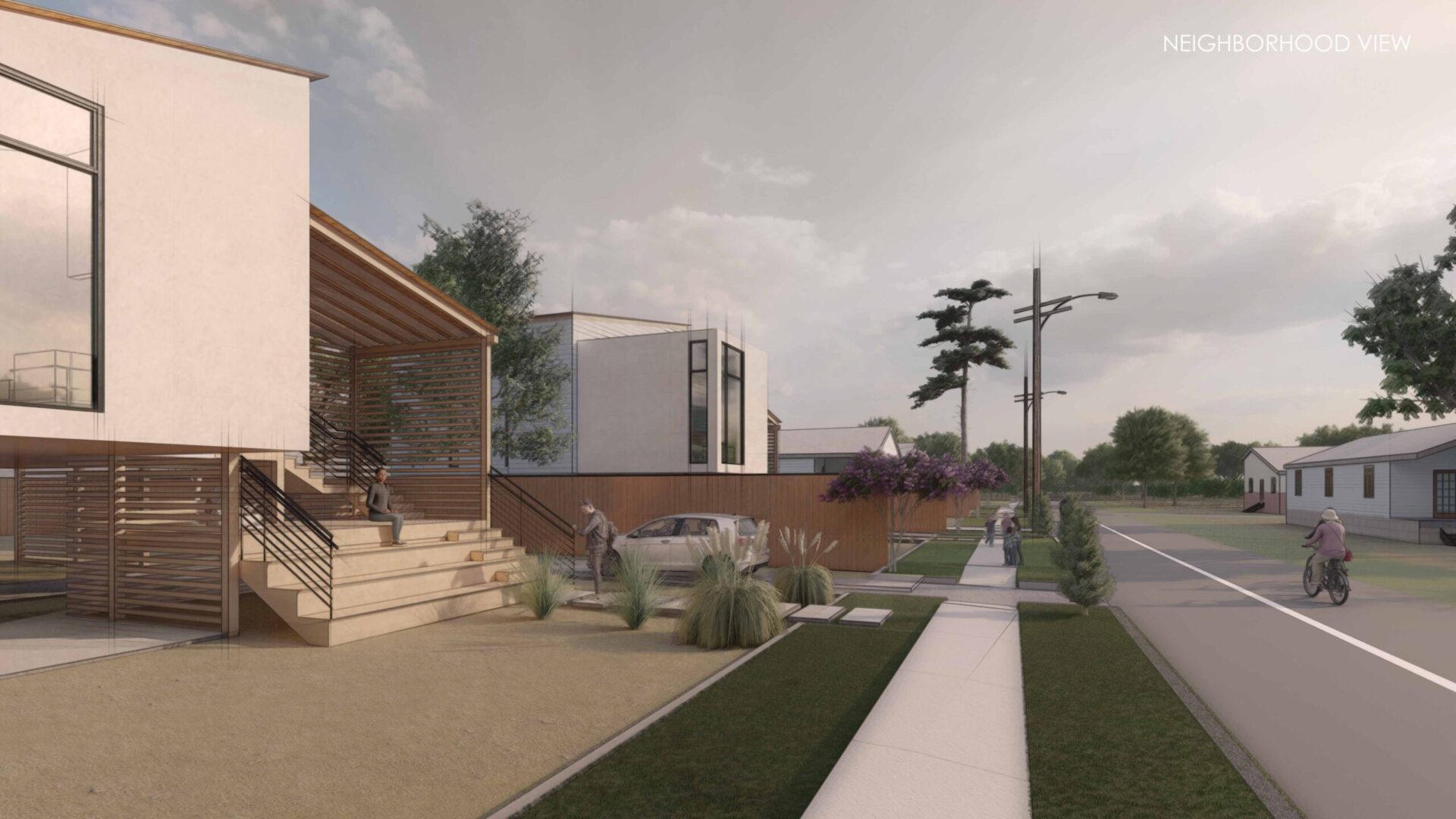 Affordable Housing and Sustainable Communities
The Initiative
The Affordable Housing and Sustainable Communities Initiative, founded by Thomas Barrie in 2007, focuses on research, community-based demonstration and service-learning projects, and the development and dissemination of outcomes in its subject area. Its mission is primarily educational — to provide educational resources for government, non-profit and community leaders, students and the general public, and innovative and applicable solutions to the housing and urban challenges that North Carolina communities face. Traditional research and applied research through funded projects and service-learning studios are potent means to produce substantive, applicable and measurable outcomes. The education of qualified practitioners and future leaders in the profession remains central to our mission, and therefore the integration of professional education and research is essential.
Overall Goals
To provide the community resources regarding the project's background and issues, and applicable national and international models, so that they can participate in planning its future in an informed manner.
To provide the sponsor with viable strategies for the project, deliverables for fundraising and further development, and a foundation for subsequent professional services.
Service Learning Projects & NC State
North Carolina State University is North Carolina's largest comprehensive university. Founded in 1887 as a land-grant institution under the Morrill Act of 1862, NC State has a three-part mission: instruction, research, and extension. The latter describes the unique model of land-grant universities that were founded following the Civil War. Congress deeded land to establish new universities that would not only educate students but would serve their citizenry. This unique American model has the goal of accessible education paired with an extensive outreach and service mission. Like other land grants, NC State began by serving the agricultural needs of the mostly-agrarian state through its schools of agriculture and veterinary medicine. Today all 100 counties continue to be served through the County Extension program. As the state's demographics and industrial profile have changed, however, so have the services provided by NC State. Its broader service mission now includes economic development, retooling industry, technology transfer, urban affairs, community services, housing and urban design. Where in the past a farmer might contact a County Extension Officer to seek answers to a problem, now it is municipal and business leaders who come for the expertise that only a Research I institution can provide.
Increasingly NC State is serving more and more cities, small towns and communities in areas of housing and urban design – most of which is performed by initiatives within the College of Design's Design of Healthy and Sustainable Communities Program and Office of Research, Extension and Engagement. Through a diverse group of initiatives and faculty, issues such as environmental health, universal design, landscape urbanism, community art programs and the design of home environments are addressed.